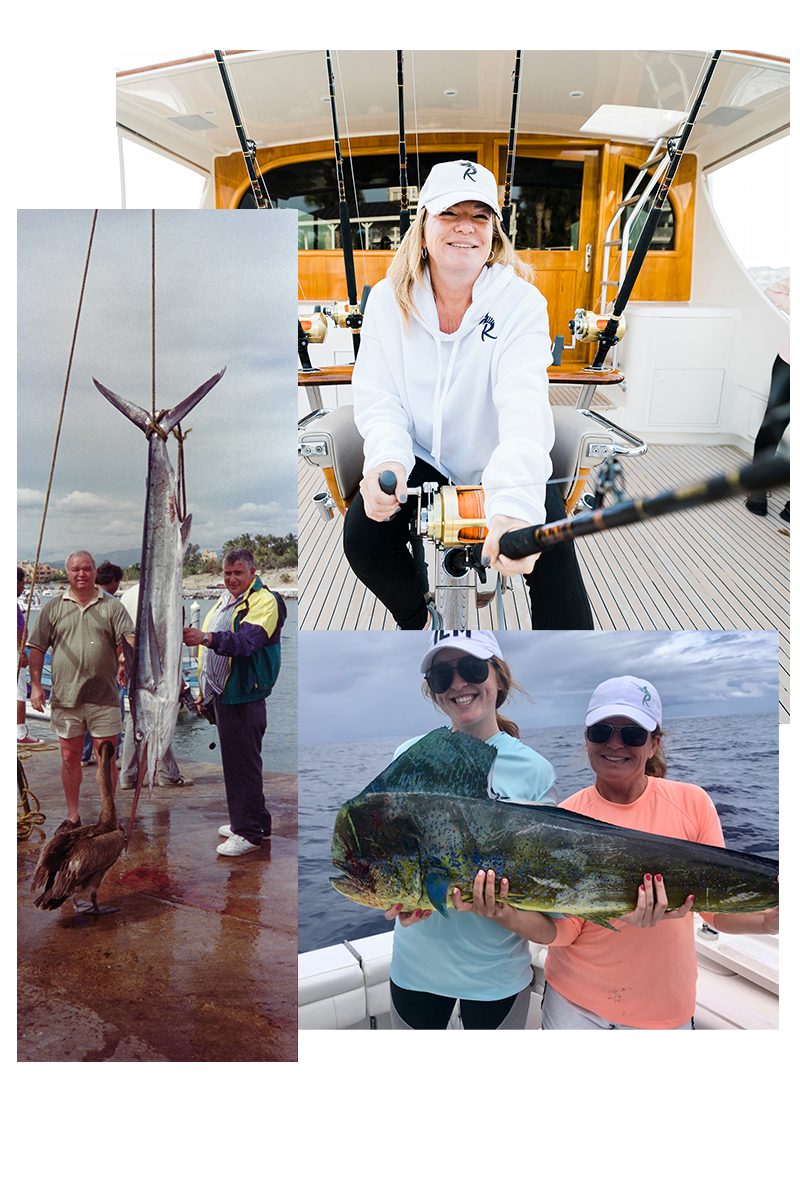 The water gets me. She really (or should I say "reely") gets me. You could say I fell in love for the first time with the Atlantic. The second time, of course, was with my husband and co-captain Ken. But it all started before I even knew it had begun.
Growing up, Misquamicut Beach, RI was the spot. Lucky for me, my grandmother had a home near the shore and hers became mine in the summers. The true sun worshipper that my grandmother was meant daily rituals unfolded around it and where better to melt by the sun than the beach?
While my grandmother mostly kept to the shore, her apple (my dad) didn't fall too far from the tree although he took a liking to powering out further — on the horizon as early as a morning would take you to the wild blue place where only a thin line separates the sky from the sea. In big fishing boots and oversized PVC bibs, I grew to love gently rocking on the boat with a rod in-hand where all evidence of the town disappeared. Charters off of Block Island with my dad were where my love for deep sea fishing began to swim through my veins. My dad took his love further — to Cabo San Lucas — each year on the hunt for Marlin with his best friend. And by the time I turned eight, my family purchased a home in Siesta Key, FL. We just had to have more time with the sea.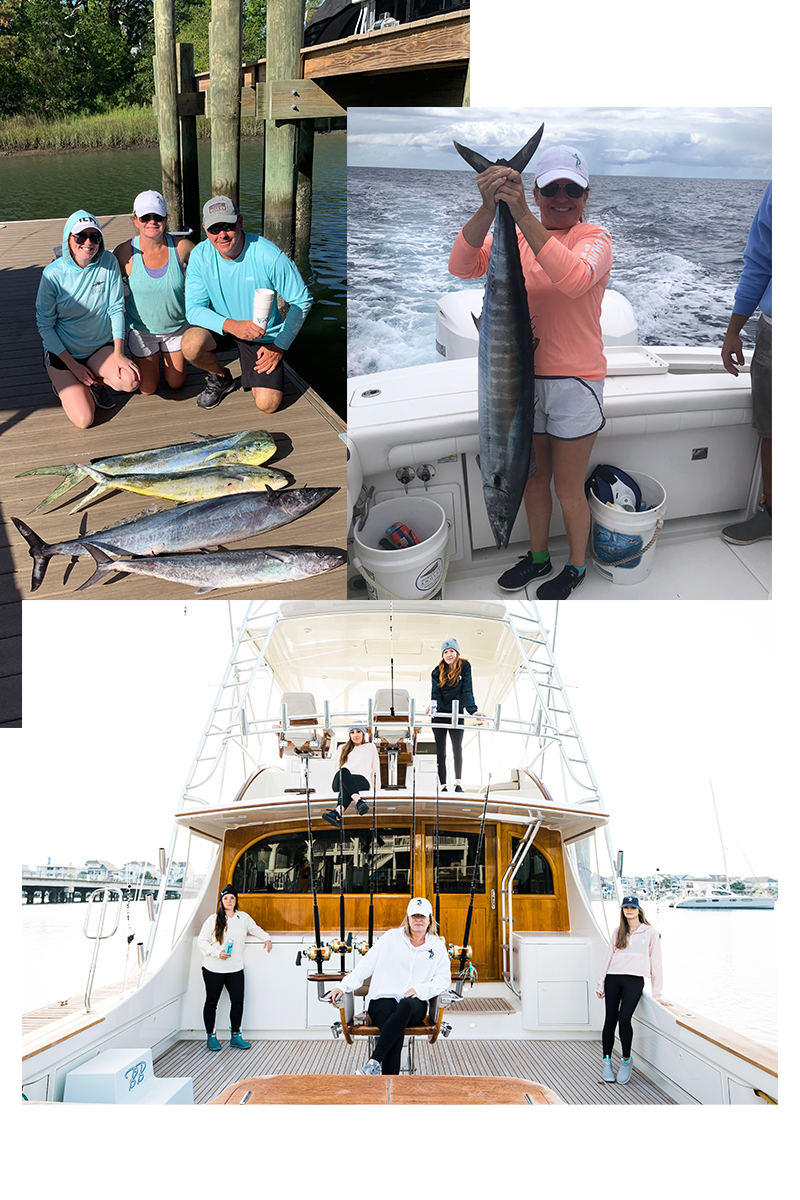 When weren't on the coast we were in Vermont. My mom owned a retail clothing store. It did so well that I opened a second location in Stowe, VT called Dover Trading Company. Fast forwarding a bit I found love, built a family and started a heavy timber frame business. The only thing missing? My girl — the Atlantic. The sea fit me. So we moved the kids and the business South and landed in Wilmington, NC — the place we've called home since 2008. Our businesses grew and by 2015, we honored the my dad's deep sea fishing tradition by purchasing a boat we named for him — The Flying Pig.
One morning not too long ago aboard The Pig, I almost tripped over my fishing pants. My sleeves were rolled up at least ten times. Just about the only real fishing gear available in retail stores was fashioned for men. Let's just say my outfit was wildly oversized for a 5' 2" woman and I was the opposite of dressed to the nines. But that got me thinking. At Timberworks Unlimited, we have a saying: If you can dream it, we can build it. While that saying came from a treehouse timber frame project we designed and built years ago, I thought of my mom and our clothing shops. While I knew it would be a big fish to fry I knew that if I could dream of a ladies fishing apparel line that was fashionable and fitting for real women, I could build it. So I did.
Reel Girl Clothing Company is a female owned and operated retail brand centered around real women who love to fish. We know that unlike the ocean our bodies aren't one-size-fits-all. In Reel Girl, you can look good and feel good while you're sport fishing. Ladies, it's time to roll up those sleeves (but not ten times) and reel one in!
Let's get Reel!
xo
Sharon North Vilcins